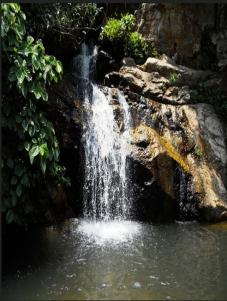 Kurudkut Waterfall: This waterfall is unknown to lot of people. This is deep inside dense forest. This is a small waterfall but with amidst natural beauty of jungle and waterfall. Govt has plan of a Hydro Electric Power Project on this waterfall.

There is no perfect road to see the waterfall, you have to go 1kms on footstep roads to see this waterfall. Due to isolation, a lot of people do not come to this place. But this has the potential for a good tourism. This is also a step waterfall.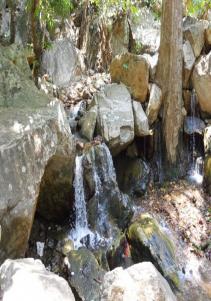 Water coming from a root of a tree and flowing through various big stones and creating a waterfall feel. The Water is crystal, clear and sweet in taste. This waterfall is in 2kms from Debagarh town.
You can see the real jungle adventure and beauty of saal trees here. The beauty and calmness of this area only you can get when you visit this place.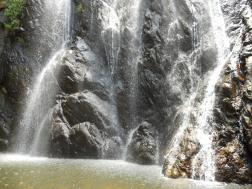 PradhanPat Waterfall: This waterfall is in Debagarh District of Odisha. This is a step waterfall. This waterfall is also a famous picnic area. Localites always comes to here for spending time and enjoying beauty of this waterfall. There is a nice park also made for hangouts and childrens enjoyment.
This place is surrounded by hills and dense forest. The water dropping is just like spraying some one from top. In tourism point of view, this place has been maintained well with nice bench, small bridges etc.. Here you can see a lot of monkeys. This waterfall situated on Pradhanpat Hills with rare scenic beauty. This waterfall is one of the best waterfall in Odisha. All year round you can see peoples comes here for natural scenery and to enjoy the beauty of this place.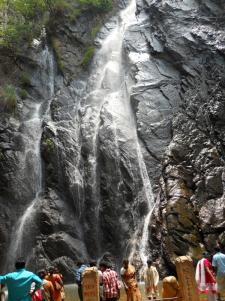 District Headquarter : Debagarh
State Capital : Bhubaneswar
Nearest Railway Station : Sambalpur
Nearest Airport : Bhubaneswar
How to Reach :
This Place is 100kms from Sambalpur and 136kms from Rourkela. This is situated on side of National Highway.