Sri Sri Baladev Jew Temple :
Sri Sri Baladev Jew Temple is one of the historic temples of Orissa, situated at Ichhapur near Kendrapara. The area covered by the structure is 2 Acre 6 Decimile. The total area is divided into 2 parts. First part includes different temples and second part is garden. The boundary wall (Bedha) around the temple is 14 feet high.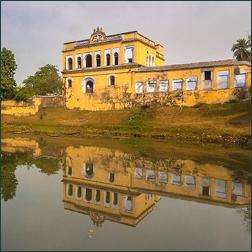 Aul Palace :
It is situated near Aul township. It is an ancient palace spread over 40 acres of land. Other structures like Rajbati, Ranimahal, Ghodashala, Bhandar, Udyan, Pramoda Udyan, Debalaya, Devi mandir are included in the palace.
Near a river, it was built in a serene atmosphere. It is a famous tourist spot. At a nearer place, lies the burial place of famous freedom fighter Dharanidhar Bhuyan.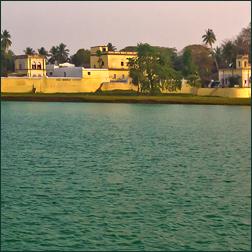 False Point Port :
In front of the Batighar, it was the first modern port of Odisha coastline. At the mouth of river Mahanadi & Jamboo, this port was commissioned in the year 1855 and was in working condition till 22nd October 1924. A devastating storm on 22nd September 1885 completely destroyed this port. There was a submerged ship in the nearby sea, which is the reminiscent of the past glory.

District Headquarter : Kendrapara
State Capital : Bhubaneswar
Nearest Railway Station : Cuttack
Nearest Airport : Bhubaneswar
How to Reach :
One can reach at False Point Port via Jambu. You can take taxi from elsewhere to reach at Jambu. It is 40 Km away from Kendrapara town. Then by boat you can reach at the historic place, False Point Port.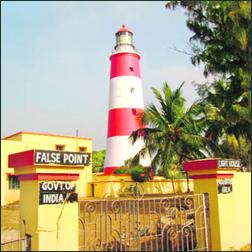 Batighar(Light House) :
This is the first lighthouse installed in eastern coast of India. It is around 45 KM from District HQ. It is situated in a village named Batighar, on the other bank of river Kharinasi. It is surrounded with pleasant natural beauty. Once upon a time, this was known as Kaudia Dwip and used as hunting ground of Kujanga Kings. Construction of this lighthouse was started on 6th December, 1836 and it was lighted on 16th October 1837.

The stones used were transported from Barabati Fort, Cuttack. The height is 125 feet, foundation wall is 15 feet thick. The diameter at land level is 10 feet. To reach the top, 138 steps made of cement concrete and a 16-step ladder are there. The speciality of this lighthouse is that it is operational from the date of its lighting and presently it is managed by Calcutta Light House.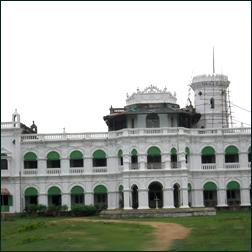 Kanika Palace :
Kanika Palace is a massive palace constructed by the King of Kanika, Rajendra Narayan Bhanja Deo. It is constructed on an area of 4 acres of land and the height of the structure is 75 feet.
It is situated in Rajkanika Block and is around 50 km from the district headquarters. The beauty of the palace is unbelievable.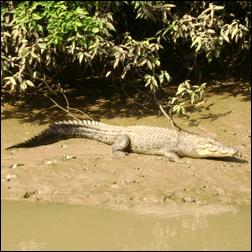 Bhitara Kanika :
Bhitara Kanika was under the jurisdiction of the erstwhile Kanika Estate. It is covered with deep mangrove forests and saline rivers and was declared a sanctuary on 21.04.1975. It is a world famous place for natural crocodile breeding. The sanctuary is full of heavenly natural beauty and has innumerous animals like deers, wild boars, monkeys, monitors, pythons and king cobras.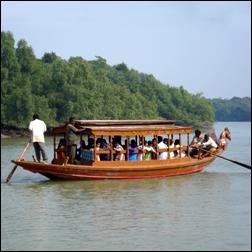 District Headquarter : Kendrapara
State Capital : Bhubaneswar
Nearest Railway Station : Cuttack
Nearest Airport : Bhubaneswar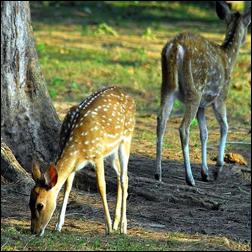 How to Reach :
It can be approached by road from Rajnagar via Khola Check gate. It is about 30 Kms. from Rajnagar by road. Dangmal can also be approached from Gupti by boat through Patsala river and then Bhitarkanika nala in that order. Gupti is about 25 Kms. from Rajnagar and Dangmal is 1 Hr. 15 minutees journey by boat from Gupti.
Dangmal can be approached from Chandbali by boat in Baitarani, Brahmani and the Khola creek in the Bhitarkanika Nala in that order. Travelling by boat is advisable as it entails a thrilling experience.